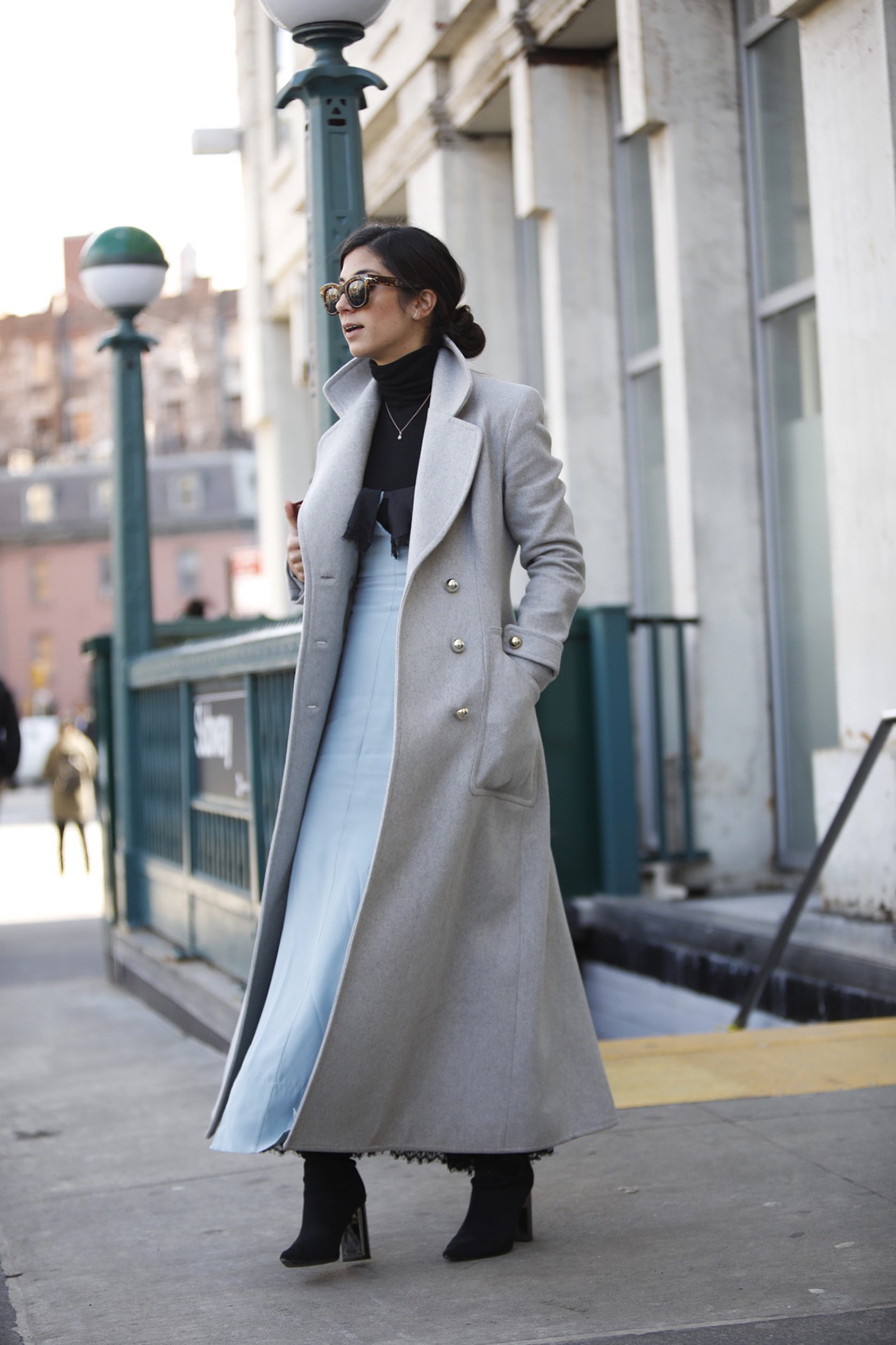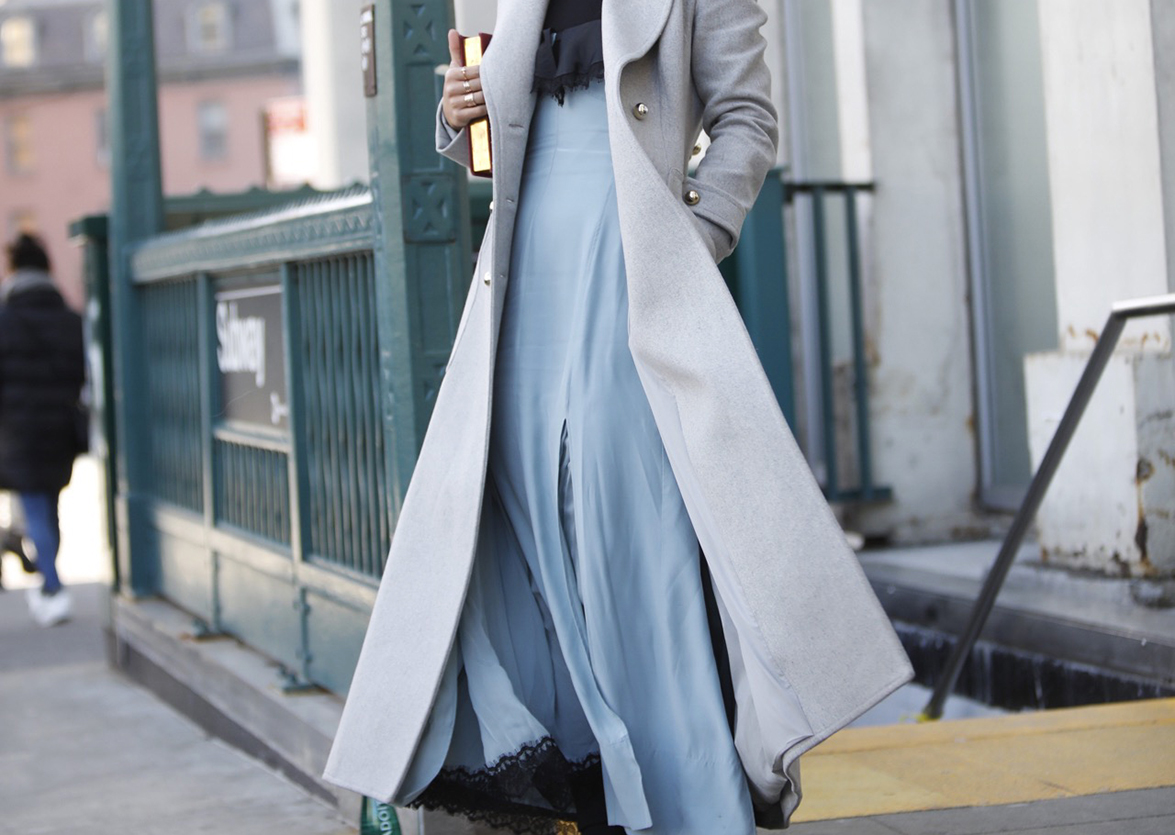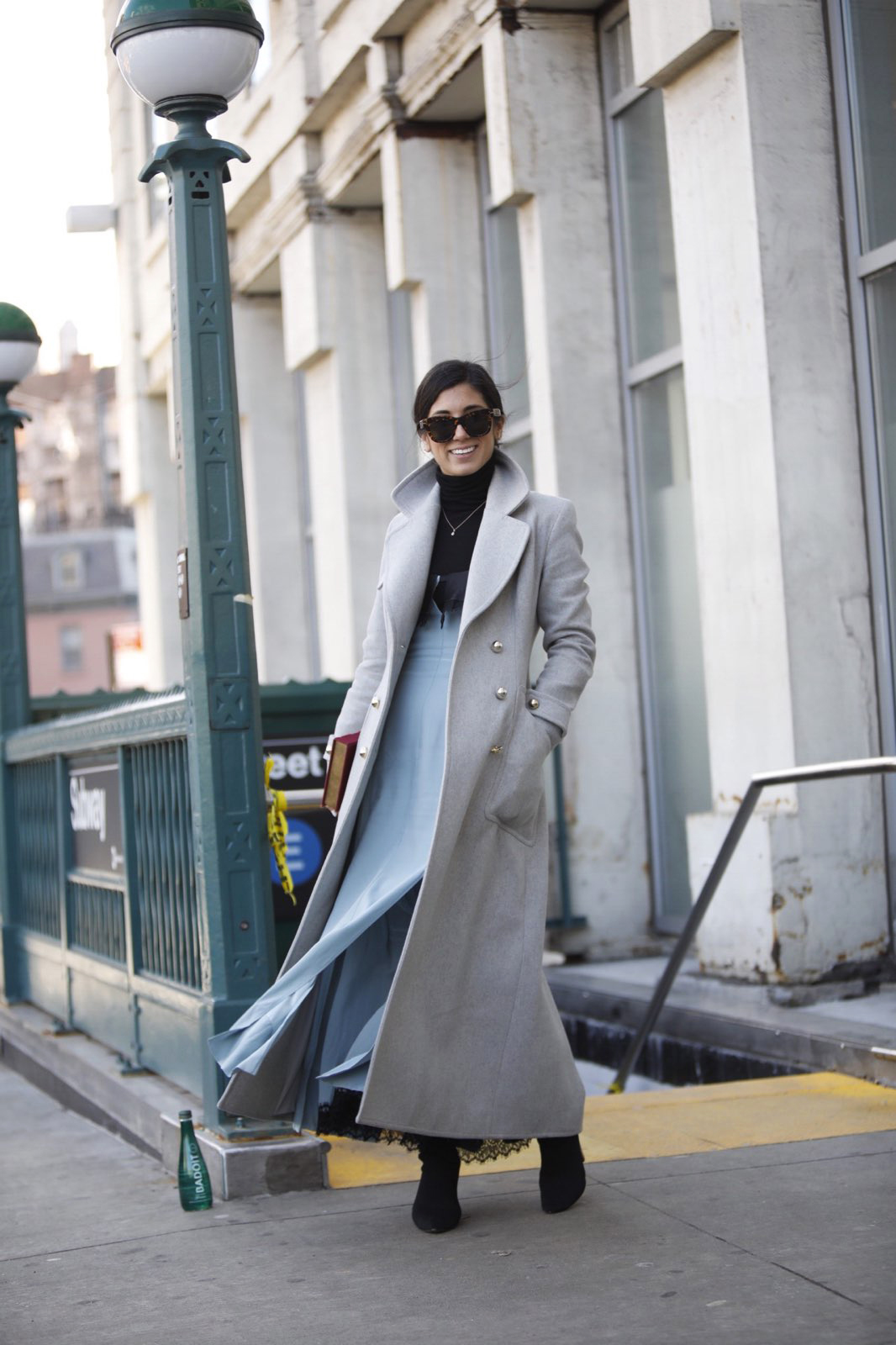 You won't get much argument from me…
…when it comes to what time of year to visit New York, that is. Hands down, book that trip for early to mid fall (think those first few weekends of October) or mid-spring/early summer (think late May, early June). Between either of those times, you're guaranteed amazing weather that makes both packing a breeze and all of New York smile uncontrollably.
But, for the rest of us that either MUST come here during the dead of winter (ahem, like now) or for you, my dear New Yorkers, who are undoubtedly holed up in your apartments ordering Seamless to avoid the winter winds, I FEEL for you. I really do. But I'm here today, to tell you, after almost three years and countless questions about how to dress for New York winters, I think I finally have the hang of it. Of course, a lot of this has been trial and error over the past few winters, and with Fashion Week now in full swing, I wanted to share some of my tried and true styling tips that have proven worthy the past few days where the temps have mercy on no one, Fashion Week or not. Let's dive right in…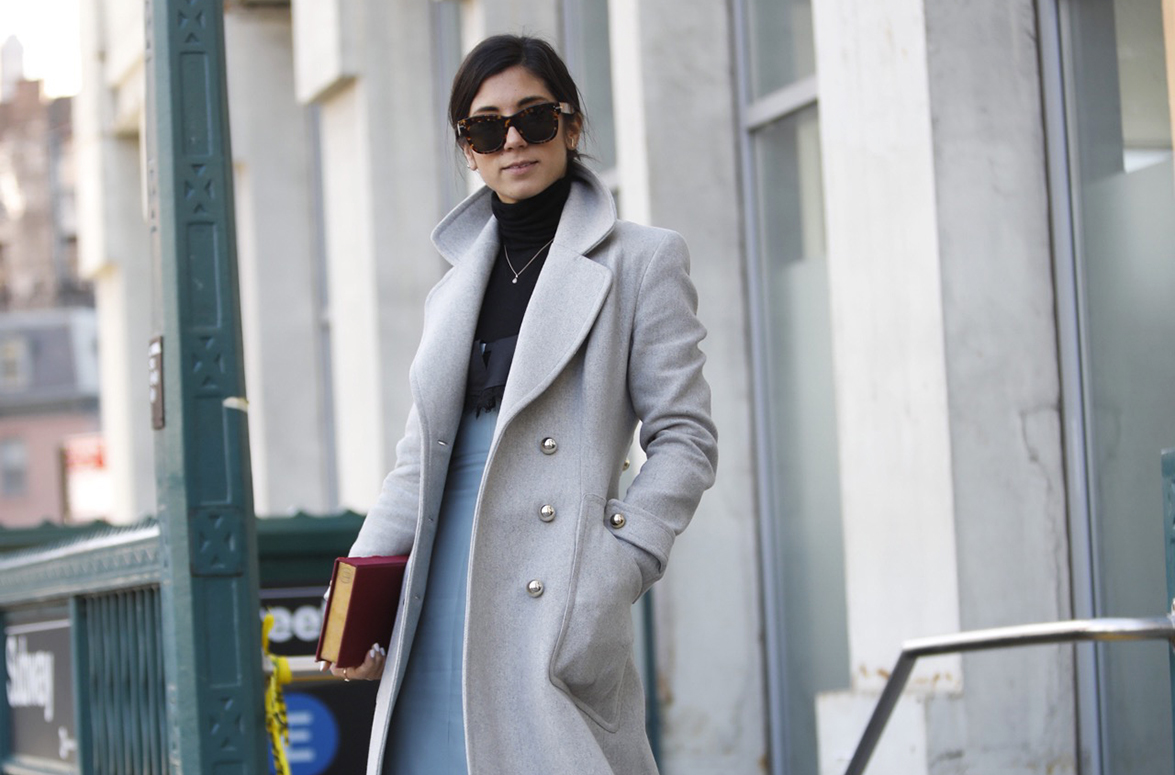 OUTFIT DETAILS: Zimmermann coat (from a few years ago, similar style here) // Cinq a Sept slip dress (not available yet, but I LOVE this other slip dress also by them) // Zara turtleneck (sold out, similar style here) // Olympia Le-Tan clutch // Zara boots (sold out, similar style here) // Celine sunglasses // Monica Vinader necklace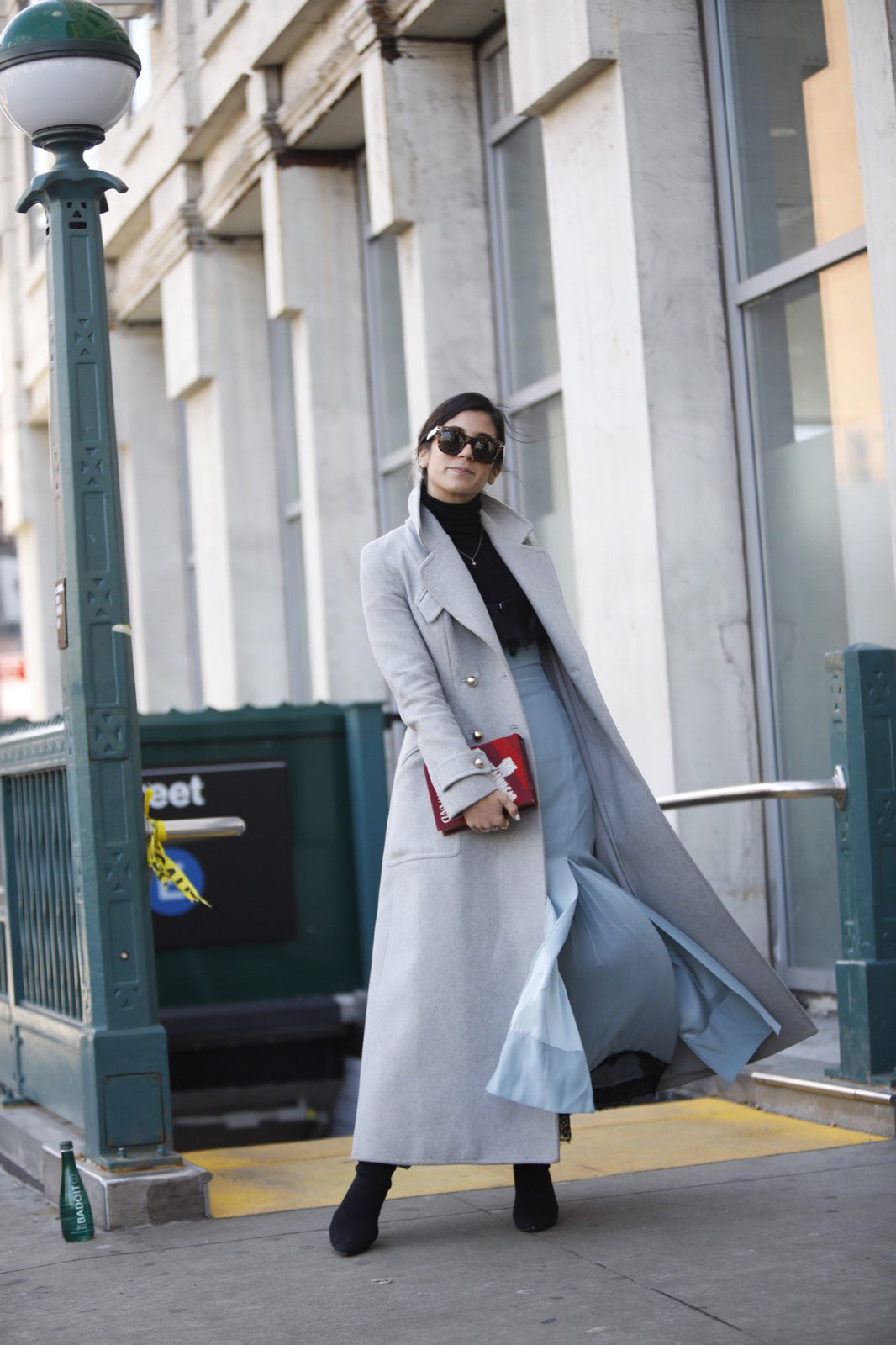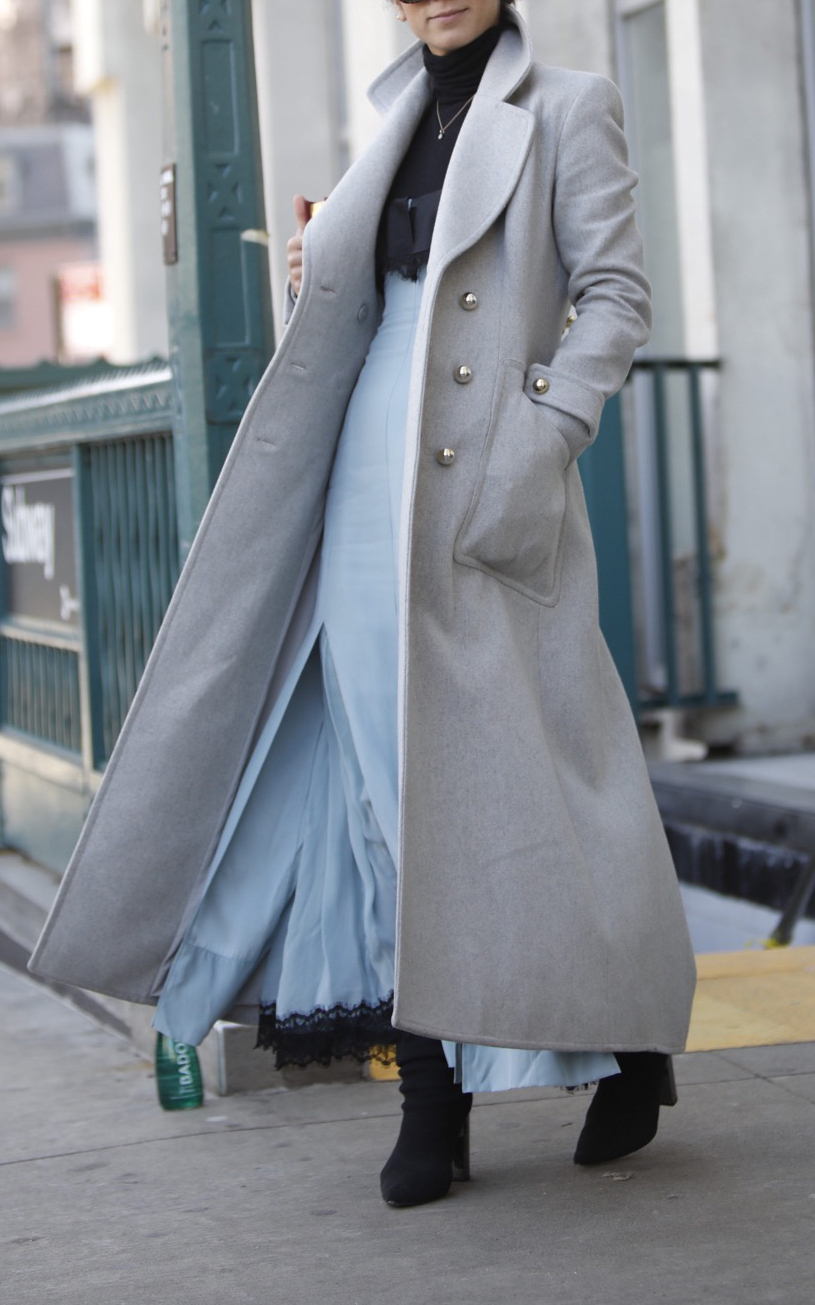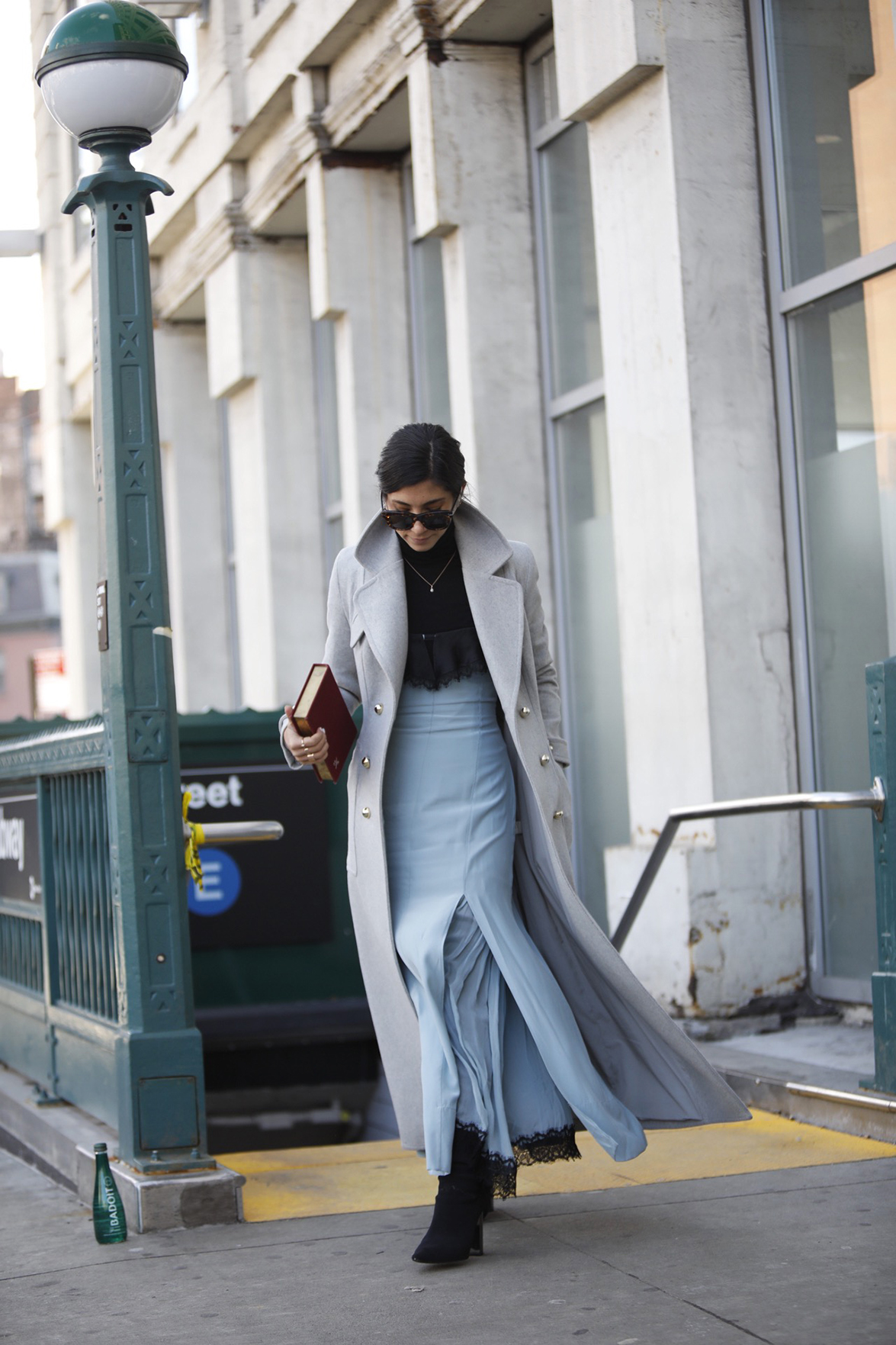 5.Over the knee boots under cropped flared jeans: It's easy to default to the over the knee boots worn OVER your skinny jeans, but in case you're looking to switch things up, I've been loving my knit boots under my cropped flared jeans. I love the silhouette and it's much warmer than their ankle boot counterparts that typically get paired with them.
6. Layer multiple coats: Of course, this comes down to finding the right coats to pair together, but lately, I've been loving my more oversized coats (think a teddy coat) worn with a more tailored jacket underneath (like a slimmer camel coat) or even a plaid blazer. Look for eye-catching color combinations (or even patterns!) in your own closet! Don't be afraid to experiment, some of my favorite combinations came about because I was just throwing on different coats to see how they look together.
7. Belting a coat: Whether you're wearing one (or multiple coats), try belting them once you're done! It cinches you for a great shape and bundles in warmth.
8. Play with your winter accessories: You all know by now that I love a good hat, especially a winter one. Since moving to New York, I've acquired my fair share of hats and pretty much every other winter accessory you can think of — scarves, gloves, ear warmers, hand muffs, you name it. Why the collection? Well, even the most basic of winter uniforms (i.e. black Canada Goose jacket, skinny jeans, boots) can look so CHIC with the right accessories. Play around and fun with them! Berets, beanies with a veil, leather gloves, a silk scarf worn over your head and tied under your chin! Experiment!
And there you have it! Any winter laying tips you'd like to share? Do tell!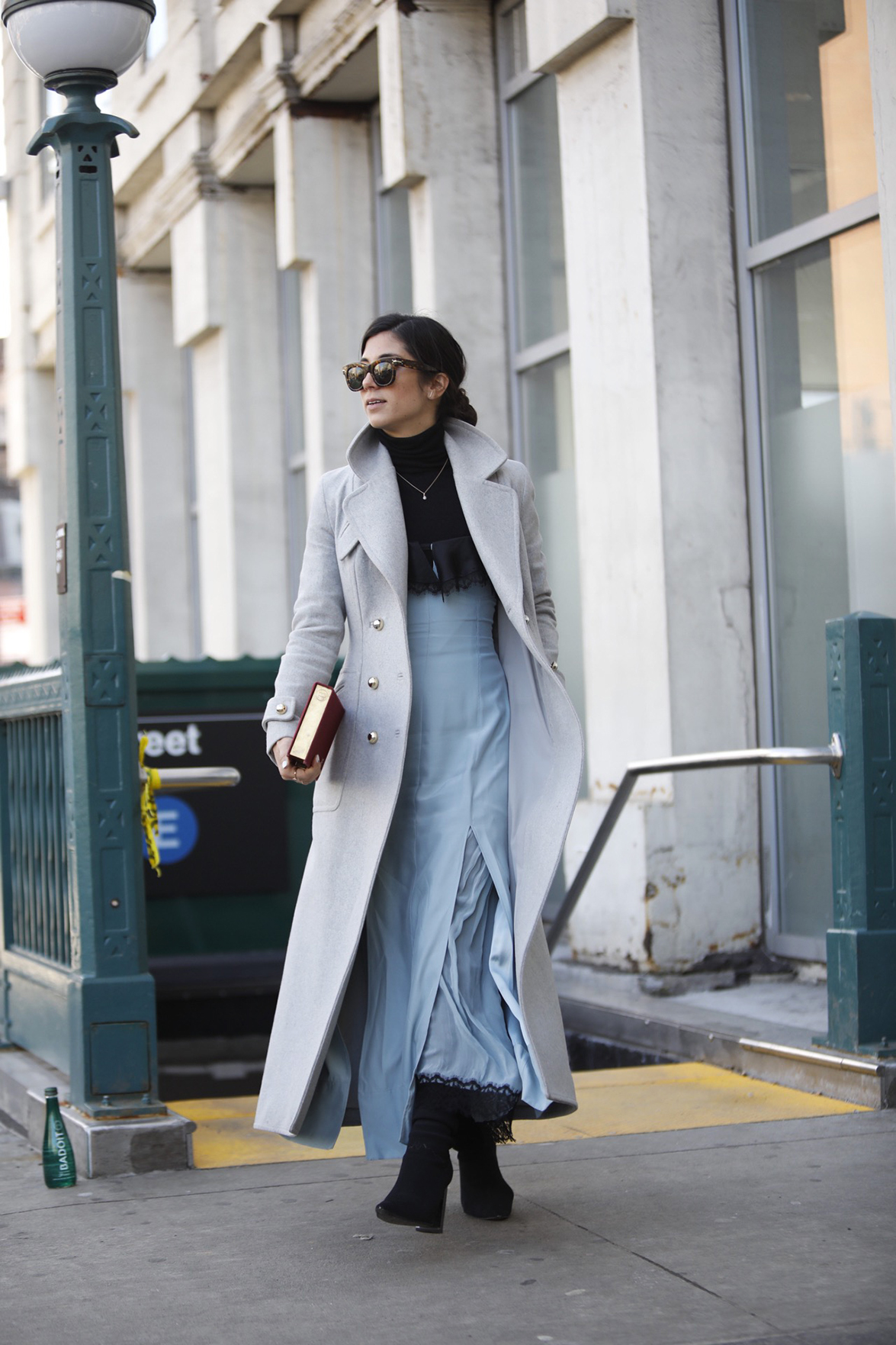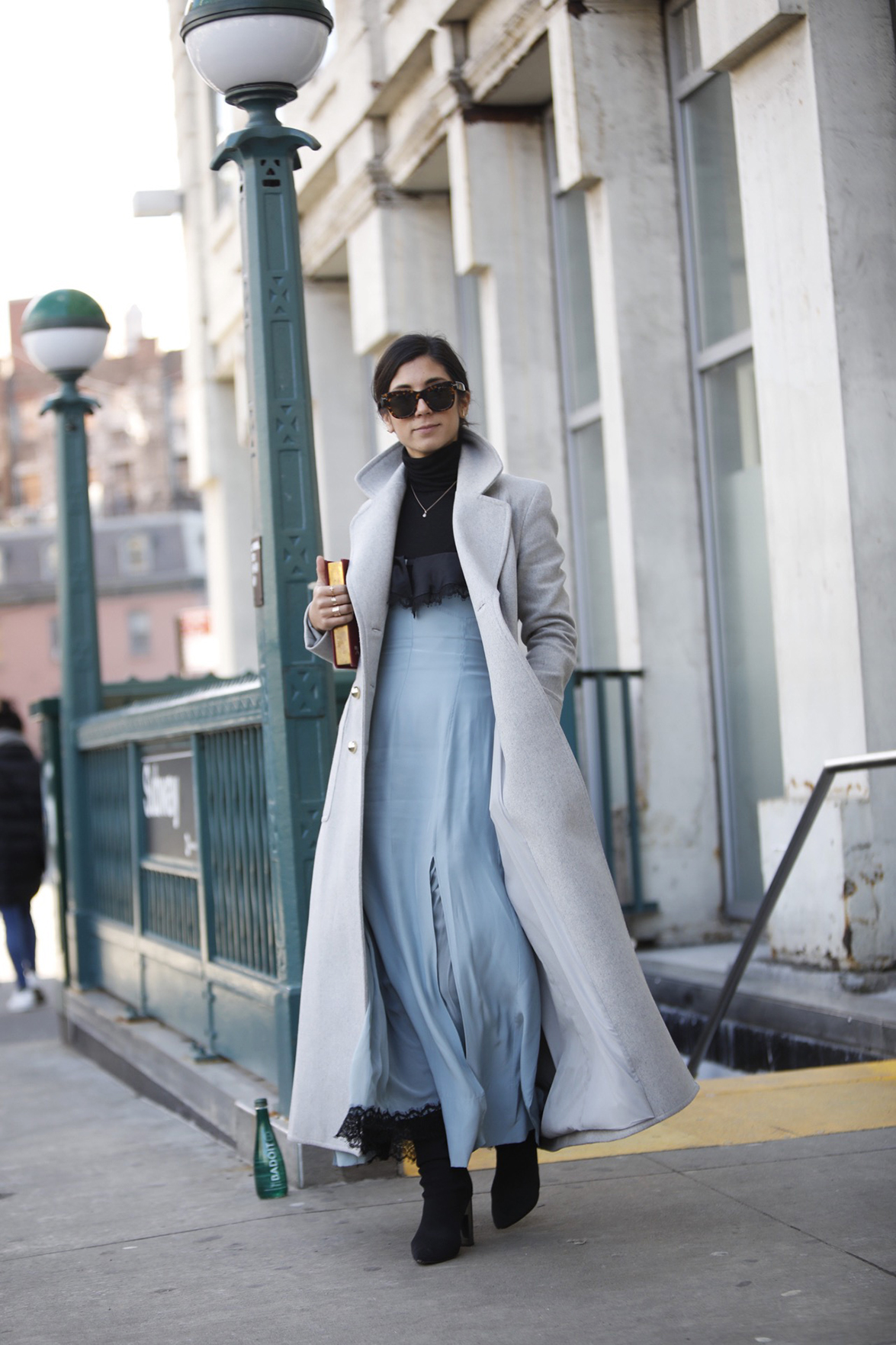 The post how to dress for a new york winter appeared first on This Time Tomorrow.